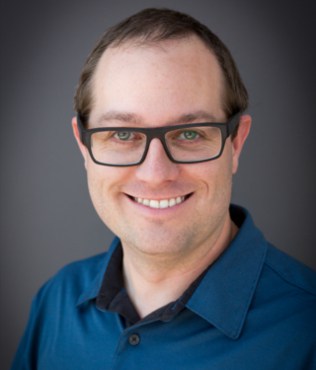 Associate Principal, Vice President with over 15 years of experience acoustics and the audio-video (AV) design and implementation field.
Ben received a master's degree in architecture with an emphasis on architectural acoustics from the University of Kansas. His master's thesis received a Newman Medal for Excellence in the study of architectural acoustics. Ben is active in the Acoustical Society of America and has presented papers on topics ranging from small room acoustics to loudspeaker aesthetics and auralizations.
Ben has over 15 years in acoustics and the audio-video field with experience from all sides of a project, including as a contractor, a facility operator, an integrator, and a designer.
As an Associate Principal and Senior Acoustical and audio-video Consultant, Ben has a comprehensive understanding of multi-functional projects, including design, project management, costing, and implementation.  Ben has been a project manager for large acoustical and AV projects, including conference spaces, casinos, corporate offices, and performance centers. He is well versed in all areas of acoustics and audio-video systems.
PROJECT EXPERIENCE
Bayfield High School Bayfield, CO
Caps/Roosevelt High School Casper, WY
Casper College Music Building Casper, WY
Colorado Springs Fine Arts Center Colorado Springs, CO
Denver Public Schools West High School Theatre Renovation Denver, CO
Dakota Magic Casino Hankinson, ND
Denver Civic Center Park AV Design Denver, CO
Farmington Civic Center Farmington, NM
Farson Eden K-12 Rock Springs, WY
Johnston High School Performing Arts Johnston, Iowa
Laramie High School Laramie, WY
Montana State University Brick Breeden Field House Bozeman, MT
Mystic Lake Casino Convention Center Prior Lake, MN
Niwot High School Auditorium Niwot, CO
Northeastern Junior College Theatre Sterling, CO
Regis Jesuit High School Aurora, CO
Shosoni K-12 School Shoshoni, WY
Skyline High School Longmont, CO
Summit Elementary School Casper, WY
Western State Quigley Hall Gunnison, CO
Wyandotte Nation Casino Expansion Wyandotte, OK
EDUCATION
M.A., in Architecture, emphasis in Architectural Acoustics, University of Kansas, Lawrence, KS
B.A., in Acoustics, Columbia College, Chicago, IL
PROFESSIONAL AFFILIATIONS
Acoustical Society of America (ASA)
CONTACT