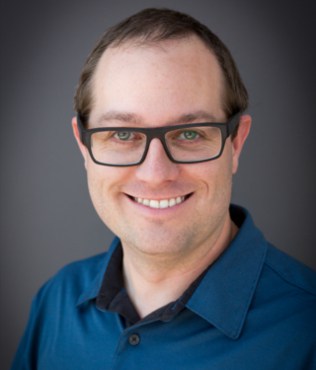 As Associate Principal, Vice President with over 15 years of experience in the audio-video (AV) design and implementation field.
Ben has a comprehensive understanding of the design and construction process including AV design documentation, audio video project management, costing, and order of magnitude cost projections, AV project implementation, AV construction administration, and AV system commissioning.  Ben is well versed in audio and video systems design as well as room acoustics.
Ben has been a project manager for large AV projects including conference spaces, casinos, corporate offices, and performing arts centers, including concert halls, roadhouses, and repertory theatres.
His passion is Sound and video.
ACOUSTIC CONSULTING SERVICES
Architectural Acoustics for Education ▪ Corporate ▪ Healthcare ▪ Hospitality ▪ Multi-family ▪ High Rise ▪ Performing Arts ▪ Cultural ▪ Government ▪ Civic
Project Experience                                                                                                           
Bayfield High School Bayfield, CO
Caps/Roosevelt High School Casper, WY
Casper College Music Building Casper, WY
Colorado Springs Fine Arts Center Colorado Springs, CO
Denver Public Schools West High School Theatre Renovation Denver, CO
Dakota Magic Casino Hankinson, ND
Denver Civic Center Park AV Design Denver, CO
Farmington Civic Center Farmington, NM
Farson Eden K-12 Rock Springs, WY
Johnston High School Performing Arts Johnston, Iowa
Laramie High School Laramie, WY
Montana State University Brick Breeden Field House Bozeman, MT
Mystic Lake Casino Convention Center Prior Lake, MN
Niwot High School Auditorium Niwot, CO
Northeastern Junior College Theatre Sterling, CO
Regis Jesuit High School Aurora, CO
Shosoni K-12 School Shoshoni, WY
Skyline High School Longmont, CO
Summit Elementary School Casper, WY
Western State Quigley Hall Gunnison, CO
Wyandotte Nation Casino Expansion Wyandotte, OK
EDUCATION
M.A., in Architecture, emphasis in Architectural Acoustics, University of Kansas, Lawrence, KS
B.A., in Acoustics, Columbia College, Chicago, IL
PROFESSIONAL AFFILIATIONS
Acoustical Society of America (ASA)
CONTACT
AUDIO VISUAL DESIGN SERVICES
Audio Visual Design
Performing Arts Centers ▪ Event space ▪ Conference Centers ▪ Conference Rooms ▪ Hotels ▪ Meeting Spaces ▪ Ballrooms ▪ Assembly halls ▪ Auditoriums ▪ Stadiums ▪ Theaters ▪ Concert Halls ▪ Arenas ▪ Amphitheaters ▪ Hospitals ▪ Medical Facilities ▪ Courtrooms ▪ Jury Rooms ▪ Classrooms ▪ Lecture Halls.
Audio Visual Systems Design
Audio Reinforcement ▪ Visual Messaging ▪ Assistive Listening ▪ Video Projection ▪ Video Conferencing ▪ Whole-Building Control Systems ▪ Distance Learning ▪ Telemedicine Systems
Audio Visual Evaluations and Surveys
Noise and Vibration Surveys ▪ Noise & Vibration Monitoring ▪ Planning and Noise ▪ Noise Impact Assessments ▪ Pre-construction Noise/Vibration Assessments ▪ Sound Testing ▪ Sound Insulation Investigations ▪ Noise at Work Assessments ▪ Smart Noise Control ▪ Construction Management Noise Mitigation Plan
LOW VOLTAGE CONSULTING SERVICES
Intercom, and Voice Paging System Design ▪ Public Announcement (PA) Systems ▪ Structured Cabling ▪ Wireless Networks Design ▪ Video Surveillance Systems ▪ Master Clock Systems ▪ CATV Distribution System
DLAA provides Expert Witness Testimony