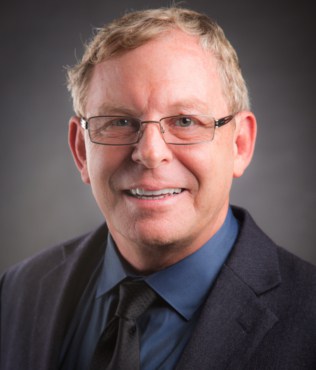 As Associate Principal and Vice President at D. L. Adams Associates, Inc. with more than 25 years of experience in the audio-video (AV) design and implementation field.
Chris is a senior consultant who has expertise in every aspect of a project including order of magnitude cost projections, design, sound engineering, acoustic systems integration, AV systems installation, programming, management, and commissioning.  This extensive knowledge allows Chris to ensure every job is executed and completed to the owner's satisfaction.
Chris has wide-ranging knowledge in a variety of projects including broadcast studios, corporate and convention centers, higher education campuses, and performing arts complexes.
ACOUSTIC CONSULTING SERVICES
Architectural Acoustics for Education ▪ Corporate ▪ Healthcare ▪ Hospitality ▪ Multi-family ▪ High Rise ▪ Performing Arts ▪ Cultural ▪ Government ▪ Civic
PROJECT EXPERIENCE                                                                                                            
Westin Hotel DIA Denver, CO*
Colorado Justice Center Denver, CO*
Colorado Convention Center Denver, CO
DaVita  Denver, CO*
Exxon Mobile Corporate Headquarters Houston, TX*
JP Living Urban Senior Living Phoenix, AZ*
Longmont Hospital Longmont, CO*
MD Anderson Cancer Center Houston, TX*
Miami Beach Convention Center Miami Beach, FL
Steadman Hawkins Vail, CO*
University of Colorado Anschutz Denver CO*
* Previous Experience
EDUCATION
Southern Alberta Institute of Technology Broadcast Engineering Degree, Alberta, Canada
PROFESSIONAL AFFILIATIONS
Imaging Science Foundation ISF-C Certified
Colorado Film and Video Association
CONTACT
AUDIO VISUAL DESIGN SERVICES
Audio Visual Design
Performing Arts Centers ▪ Event space ▪ Conference Centers ▪ Conference Rooms ▪ Hotels ▪ Meeting Spaces ▪ Ballrooms ▪ Assembly halls ▪ Auditoriums ▪ Stadiums ▪ Theaters ▪ Concert Halls ▪ Arenas ▪ Amphitheaters ▪ Hospitals ▪ Medical Facilities ▪ Courtrooms ▪ Jury Rooms ▪ Classrooms ▪ Lecture Halls.
Audio Visual Systems Design
Audio Reinforcement ▪ Visual Messaging ▪ Assistive Listening ▪ Video Projection ▪ Video Conferencing ▪ Whole-Building Control Systems ▪ Distance Learning ▪ Telemedicine Systems
Audio Visual Evaluations and Surveys
Noise and Vibration Surveys ▪ Noise & Vibration Monitoring ▪ Planning and Noise ▪ Noise Impact Assessments ▪ Pre-construction Noise/Vibration Assessments ▪ Sound Testing ▪ Sound Insulation Investigations ▪ Noise at Work Assessments ▪ Smart Noise Control ▪ Construction Management Noise Mitigation Plan
LOW VOLTAGE CONSULTING SERVICES
Intercom, and Voice Paging System Design ▪ Public Announcement (PA) Systems ▪ Structured Cabling ▪ Wireless Networks Design ▪ Video Surveillance Systems ▪ Master Clock Systems ▪ CATV Distribution System
DLAA provides Expert Witness Testimony