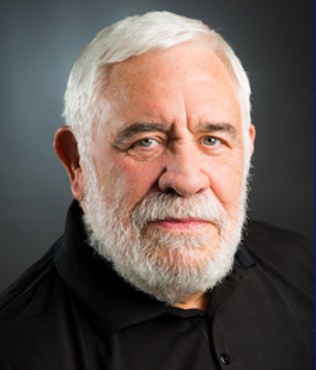 Mr. Adams has more than 45 years of experience in the acoustical consulting field.  He founded D. L. Adams Associates in 1979.  Under his leadership, DLAA has become the pre-eminent Acoustical consulting organization in the United States, with over 7,500 projects on six continents to its credit.
As President of the firm, and an acoustician, David Adams has full responsibility in all areas of acoustical and theatre consulting and design.   Includes the acoustical design of rooms, sound isolation design, mechanical system noise, and vibration control engineering, environmental noise assessment and abatement, performance rigging and lighting systems design, orchestra shell design, stage machinery, and equipment design, and field measurements and testing.
Mr. Adams' experience includes the designs for amphitheaters, theatres, concert halls, black box theatres, performing arts centers, arenas, conference centers, airports, and multiple other public and private spaces.
ACOUSTIC CONSULTING SERVICES
Architectural Acoustics for Education ▪ Corporate ▪ Healthcare ▪ Hospitality ▪ Multi-family ▪ High Rise ▪ Performing Arts ▪ Cultural ▪ Government ▪ Civic
THEATRE DESIGN SERVICES
Theatre and Concert Hall Programming, Planning and Design ▪ Theatre Equipment Programming and Design ▪ Performance System Design ▪ Theater Performance Equipment Design ▪ Stage Equipment Design ▪ Performance Lighting Design ▪ Performance Rigging Design
Project Experience                                                                                                           
Arvada Center for the Arts and Humanities Amphitheatre Arvada, CO
Breckenridge Airport Environmental Noise Assessment Breckenridge, CO
Broadmoor Hotel Exhibit Hall Colorado Springs, CO
Colorado Rifle Range Adams County, CO
Denver Police Indoor Pistol Range Denver, CO
Harbor Court (Condos, Hotel and Office Tower) Honolulu, HI
HECO Archer 38kV Substation Honolulu, HI
Joseph Schlitz Brewing Company Van Nuys, CA
Keelung Social Education Center Keelung, Taiwan, R.O.C.
Keystone Conference Center Keystone, CO
Naval Hospital Co-Generation Plant Agana, Guam
Pagosa Lakes Shooting Range Pagosa Springs, CO
Peabody Auditorium Renovation Daytona Beach, FL
Pearl City Cultural Center Oahu, HI
Port Allen Airport Noise Measurements Port Allen, Kauai, HI
Public Service Company of Colorado (Petitioner) to Public Utilities Commission
Stapleton Noise Insulation Program (SNIP) Denver, CO
Taiwan Symphony Orchestra Hall Wehfung, Taiwan, R.O.C.
S. Coast Guard Relocation (Barbers Point to Honolulu International Airport) Environmental Noise Assessment Honolulu, HI
EDUCATION
M.S., in Electrical Engineering, Wichita State University Wichita, KS
B.S., in Electrical Engineering, University of Kansas
Lawrence, KS
Post Graduate Studies in Neurology and Neuroanatomy Institute of Logopedics,
Wichita, KS
REGISTERED PROFESSIONAL ENGINEER
California
Colorado
Florida
Hawaii
PROFESSIONAL AFFILIATIONS
Acoustical Society of America (ASA) – Fellow
American Society for Testing and Materials (ASTM)
Audio Engineering Society   (AES)
American Council of  Engineering Companies (ACEC)
Institute of Noise Control Engineering (INCE)
National Council of Acoustical Consultants (NCAC) President (1990-1992)
United States Institute for Theatre Technology (USITT)
CONTACT
AUDIO VISUAL DESIGN SERVICES
Audio Visual Design
Performing Arts Centers ▪ Event space ▪ Conference Centers ▪ Conference Rooms ▪ Hotels ▪ Meeting Spaces ▪ Ballrooms ▪ Assembly halls ▪ Auditoriums ▪ Stadiums ▪ Theaters ▪ Concert Halls ▪ Arenas ▪ Amphitheaters ▪ Hospitals ▪ Medical Facilities ▪ Courtrooms ▪ Jury Rooms ▪ Classrooms ▪ Lecture Halls.
Audio Visual Systems Design
Audio Reinforcement ▪ Visual Messaging ▪ Assistive Listening ▪ Video Projection ▪ Video Conferencing ▪ Whole-Building Control Systems ▪ Distance Learning ▪ Telemedicine Systems
Audio Visual Evaluations and Surveys
Noise and Vibration Surveys ▪ Noise & Vibration Monitoring ▪ Planning and Noise ▪ Noise Impact Assessments ▪ Pre-construction Noise/Vibration Assessments ▪ Sound Testing ▪ Sound Insulation Investigations ▪ Noise at Work Assessments ▪ Smart Noise Control ▪ Construction Management Noise Mitigation Plan
LOW VOLTAGE CONSULTING SERVICES
Intercom, and Voice Paging System Design ▪ Public Announcement (PA) Systems ▪ Structured Cabling ▪ Wireless Networks Design ▪ Video Surveillance Systems ▪ Master Clock Systems ▪ CATV Distribution System
DLAA provides Expert Witness Testimony