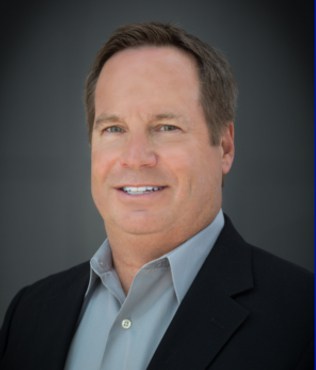 Leo Nickel is Director of Business Development for D.L. Adams Associates U.S. offices, overseeing our marketing, business development, and sales teams in North America.  Tasked with developing sales of engineering and consulting services in the areas of Architectural Acoustics, Theatre and Performing Arts Venue design, and Audio Video Design.
His focus is on developing relationships with our clients and new prospects, primarily in the rocky mountain region, Hawaii, and the U.S.  Leo is based in our Denver office.  Leo would like to meet you and your firm, over a cup of coffee or an AIA accredited lunch and learn to get to know you better.
Leo is instrumental in creating our sales and marketing proposals and qualifications, preparing sales materials, track potential new projects, and giving AIA accredited presentations.  Leo works closely with our leadership team to maintain a consistent image and quality of communication and media.
Leo is a graduate of the University of Hawaii with a Bachelor of Science in Computer/Political Science.  He brings many years of cross-industry technical and business development experience to the team.
In his free time, Leo can be found outdoors playing a round of golf, hiking, or mountain biking.  When the wintry weather hits, he is likely to be in the mountains snowboarding, snowshoeing, cross country skiing, or snowmobiling.  Leo also enjoys going to concerts and sporting events, working in his wood-shop, playing with his two dogs, and traveling.
Contact Leo Nickel to find out more about DLAA services, and to have an AIA accredited lunch learn presentation email or phone 303 455 1900

Acoustics | Performing Arts | Technology
ACOUSTIC CONSULTING SERVICES
Architectural Acoustics for Education ▪ Corporate ▪ Healthcare ▪ Hospitality ▪ Multi-family ▪ High Rise ▪ Performing Arts ▪ Cultural ▪ Government ▪ Civic
THEATRE DESIGN SERVICES
Theatre and Concert Hall Programming, Planning and Design ▪ Theatre Equipment Programming and Design ▪ Performance System Design ▪ Theater Performance Equipment Design ▪ Stage Equipment Design ▪ Performance Lighting Design ▪ Performance Rigging Design
AUDIO VISUAL DESIGN SERVICES
Audio Visual Design
Performing Arts Centers ▪ Event space ▪ Conference Centers ▪ Conference Rooms ▪ Hotels ▪ Meeting Spaces ▪ Ballrooms ▪ Assembly halls ▪ Auditoriums ▪ Stadiums ▪ Theaters ▪ Concert Halls ▪ Arenas ▪ Amphitheaters ▪ Hospitals ▪ Medical Facilities ▪ Courtrooms ▪ Jury Rooms ▪ Classrooms ▪ Lecture Halls.
Audio Visual Systems Design
Audio Reinforcement ▪ Visual Messaging ▪ Assistive Listening ▪ Video Projection ▪ Video Conferencing ▪ Whole-Building Control Systems ▪ Distance Learning ▪ Telemedicine Systems
Audio Visual Evaluations and Surveys
Noise and Vibration Surveys ▪ Noise & Vibration Monitoring ▪ Planning and Noise ▪ Noise Impact Assessments ▪ Pre-construction Noise/Vibration Assessments ▪ Sound Testing ▪ Sound Insulation Investigations ▪ Noise at Work Assessments ▪ Smart Noise Control ▪ Construction Management Noise Mitigation Plan
LOW VOLTAGE CONSULTING SERVICES
Intercom, and Voice Paging System Design ▪ Public Announcement (PA) Systems ▪ Structured Cabling ▪ Wireless Networks Design ▪ Video Surveillance Systems ▪ Master Clock Systems ▪ CATV Distribution System
DLAA provides Expert Witness Testimony
CONTACT