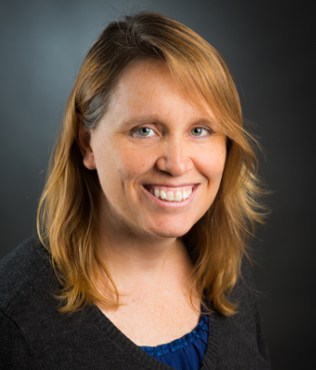 Stephanie Adams-Ball, Associate Principal/Vice President of D.L. Adams Associates with more than 28 years of experience, Stephanie has managed many projects involving acoustics, audio-video (AV), theatre programming and design, and advanced technology systems.  She provides a comprehensive acoustical design approach and is responsible for programming and the coordination of project designs that integrate all the functional requirements of the users
Stephanie has extensive experience in developing creative spaces for a variety of facilities integrating her knowledge of acoustics, theatre programming, and design, audio-video (AV), and low-voltage consulting.  Her projects include amphitheaters, performing arts centers, conference centers, educational buildings, hotels, and many other venues.
Stephanie's engineering and creative experience results in an overall improved design solution for our clients.
Stephanie Adams-Ball is the President of the National Council of Acoustical Consultants – ASA Acoustical Society of America
PROJECT EXPERIENCE
Adams State University School of Music Alamosa, CO
Arnold Hall Air Force Academy Colorado Springs, CO
Blue Sky Casino French Lick, IN
Cleveland Museum of Natural History Cleveland, OH
Farmington Civic Center Farmington, NM
Gabriella Mistral PAC Santiago, Chile
Gateway Canyon Conference Center/Hotel/Resort Gateway, CO
A. Nottingham Park Performance Pavilion `Avon, CO
Lory Student Center, Colorado State University Collins, CO
Oklahoma City Park Amphitheatre Oklahoma City, OK
Pueblo High School Pueblo, CO
Regis High School Performing Arts Center in Aurora, CO
University of Northern Colorado, Fraser Hall Greeley, CO
West High School, Denver Public Schools Denver, CO
EDUCATION
B.S., Electrical Engineering, Metropolitan State University, Denver, CO
PROFESSIONAL AFFILIATIONS
National Council of Acoustical Consultants (NCAC)    President (2018-Present) Board of Directors (2004-2018)
Acoustical Society of America (ASA)
Colorado Alliance of Technical Theatre Educators (CATTE) Advisory Board (2015-present)
Institute of Electrical and Electronics Engineers (IEEE)
Entertainment Services and Technology Association (ESTA)
United States Institute for Theatre Technology (USITT)
CONTACT