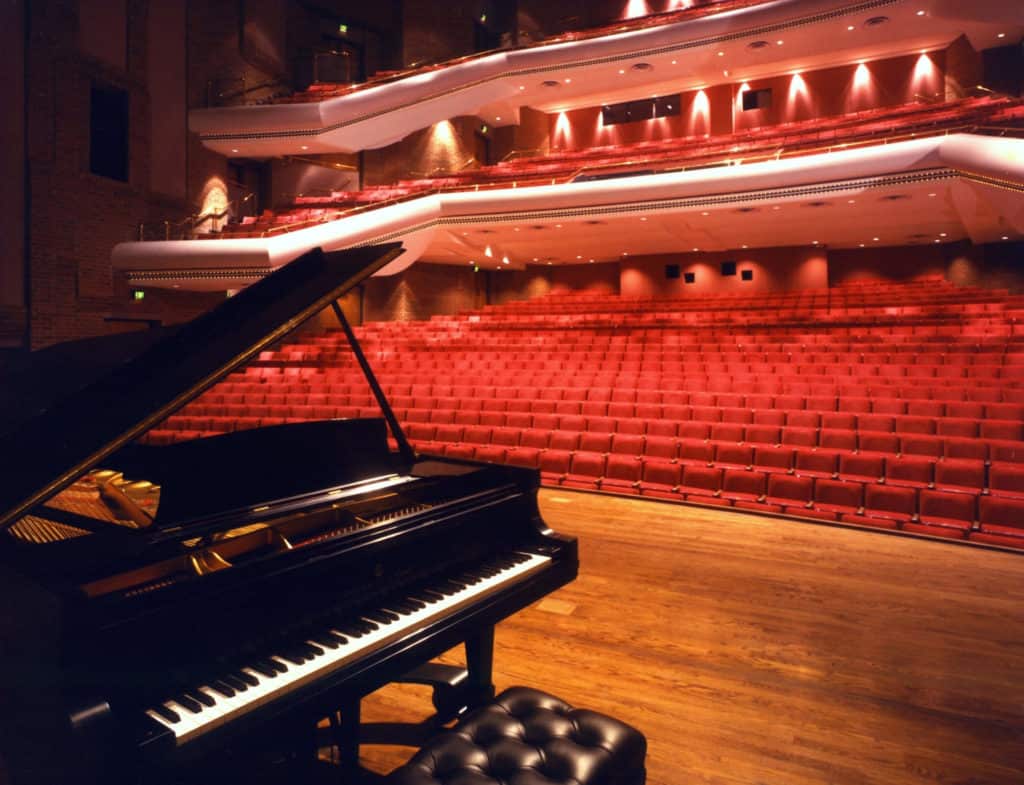 What is Theatre Design?
A patron's theatre experience begins upon entering a great architectural hall.  The anticipation starts building far before the curtain begins to rise. The historic architecture of a theatre proscenium, curtains, and other finishes can transport the viewing audience into another place in time, set the expectation of elegant refinement, and pay homage to the history and culture of the performing arts.
The experience intensifies when the resonance of the first musical note combines with the growing glow of the stage lighting. Our senses come alive, and we are transported into the fantasy of the performance.
Responsible theatre consultants know that acoustics, performance lighting, and rigging are essential to the success of any venue. Whether it is a Performing arts complex, theatre, concert hall, or auditorium, technology needs to work within the experiential intent of the site, working with the architecture structure and finishes to create a multi-sensory experience.
At D.L. Adams Associates, we understand the importance of utilizing our 40 years of design experience and affiliations with the American Society of Theatrical consultants( ASTC), and the United States Institute for Theatre Technology (USITT), to specify the best elements of theatre design.
From site selection and spatial planning to the design of performance lighting, stage systems, rigging systems, turntables, pit lifts, and seating layouts, our theatre design consulting services understand the complicated relationship between, stage, audience, and house, and work as an extension of the architect to enhance the acoustics, visibility, and operation of each space.